TaskMate automates repetitive tasks in medical packaging
Offers enhanced motion control, speed, vision, and robotic dexterity
The TaskMate robotic loading system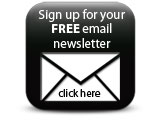 ESS Technologies' TaskMate robotic loading system combines a Fanuc LR Mate mini robot with ESS-designed equipment to create a system that reduces repetitive motion in loading blister sealing machines and other types of packaging machinery.

The designer and integrator of packaging machinery, based in Blacksburg, Virginia, US, says the TaskMate system performs a variety of tasks to increase efficiency and productivity while reducing cost. It will be demonstrated at PackExpo in Las Vegas, Nevada between 26–28 September with an Alloyd Brands blister sealing machine.

The equipment is suitable for a number of environments, including cleanroom settings. Equipped with a tabletop platform, interlocked guarding, and optional light curtain, the TaskMate system integrates with most process or packaging equipment.

ESS Technologies says enhanced motion control, speed, vision, and robotic dexterity make the TaskMate system ideal for pick and place applications, carton/case loading, product collation and dispensing, product orientation, and production inspection and sampling.


Companies