TSI facility monitoring system can support your business
Facility monitoring makes great business sense and many facilities choose to install monitoring systems at their sites
Many facilities choose to install facility monitoring systems to monitor particle counts and other environmental parameters.
Why not, as there are multiple benefits and it makes great business sense? However, benefits to a business are not always fully understood.
TSI´s facility monitoring software turns critical environmental data into information. This leads to increased knowledge and a better understanding of the manufacturing process.
Significant energy savings can be made setting back air velocities and air change rates safe in the knowledge that the state of control has not be compromised. Monitoring airborne particles continuously means the exact time of particle excursion is known minimizing the amount of product segregated, saving money.
Monitoring a process results in less product waste, improved yield, improved product quality and increased profits – without compromising patient safety.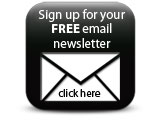 Click here to learn more about the multiple benefits of using TSI´s FMS software with OPC UA Client/Server for monitoring particles counts and other environmental parameters.
Featured Companies