TSI AeroTrak Particle Counters: Updated to meet ISO 14644-1:2015
Welcome to the New Year with the publication of the new updated ISO 14644 standards and all of the TSI range have been updated in line with the new standard.
If you haven't seen ISO 14644-1:2015 yet, you'll discover that there are several changes which will affect how you approach the classification of a cleanroom. TSI AeroTrak Particle Counters have the updated reporting protocols programmed into the instrument, making it very easy to meet the new requirements. The TSI AeroTrak range also feature higher flow rate instruments at 50lpm and even 100lpm, dramatically reducing the time taken to classify a room.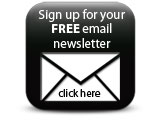 For further information visit: http://tsi.com/life-Science/ or E-Mail: tsi.emea@tsi.com
Featured Companies