TEK Products adds sterile laundry to services
A full selection of gamma-irradiated cleanroom apparel is now available
TEK Products, the cleanroom and industrial laundry division of VWR, has added a validated sterile laundry programme to its list of laundry services.
'Up until now, only the largest cleanroom laundries were in the sterile market. TEK gives the customer another choice and adds a high level of service,' says Penny Schroeder, Director of Laundry Sales at TEK.
The company says a full selection of cleanroom apparel that is gamma-irradiated to a sterility assurance level of 10-6 will be offered as a part of its validated sterile laundry service. TEK Products already offers cleanroom garments laundered in its ISO Class 5 cleanroom facility.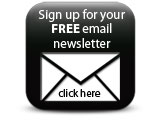 Outside Minnesota, the company uses its Cleanship Tote Programme to bring cleanroom and sterile laundry to customers anywhere within the continental United States. 'The Cleanship Tote Programme is our fastest-growing business segment,' says Schroeder. 'Many customers have enquired about whether a validated sterile option was available. And now it is.'
Companies