Synlab acquires Environmental testing lab Lausitzer Analytik
LAG's seven sites will strengthen Synlab's presence in Saxony and Brandenburg and Northern Germany
Environmental testing laboratory, Lausitzer Analytik GMbH (LAG), headquartered in Spremberg, Germany, has been sold to Synlab, a leading laboratory service provider in Germany and Europe.
Synlab offers a full range of medical laboratory services for practicing doctors, clinics and the pharmaceutical industry in more than 30 countries across four continents. In addition, the group operates laboratories for veterinary and environmental laboratory analysis.
LAG provides a wide range of environmental testing services including water, soil and air analysis with in-depth expertise in fuel, coal and oil analytics for clients in the mining, industrial and energy producing sectors. It has a leading position in Southern Brandenburg and Northern Saxony regions.
Dr Bartl Wimmer, CEO, Synlab, Group said: "LAG's seven new sites are an ideal addition for our network of laboratories in Saxony and Brandenburg. Moreover we can strengthen our activities in Northern Germany with the site in Hamburg. Especially the excellent know-how of the employees within the fields of power plant analytics as well as fuel analytics contributes to the extension of our services portfolio.
Additionally, we can offer the customers of the acquired sites the comprehensive portfolio of Synlab Umweltinstitut with the branches environment, hygiene, food and pharma. In this way, we can further drive Synlab's full service strategy.'
This transaction is the latest deal completed by Clearwater International's healthcare team, and was led by Managing Partner Markus Otto, Associate Director Gunther Haberkamm and supported by Daniel Stratenhoff and Anton Ulrich.
Markus Otto, Managing Partner, Clearwater International said: 'LAG has a market leading position in its regions and opened further sites to further drive geographical expansion with palero subsidiary VPC.'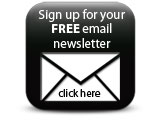 He added 'SYNLAB enjoys an outstanding reputation in the market and we have every confidence that LAG is in an excellent position to continue its success story together with Synlab.'
Companies