Synergy Health acquires MSI Surgical Solutions
Provides a springboard for expansion in the US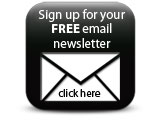 Synergy Health, a global provider of outsourced sterilisation services to the medical device market and healthcare sector, has acquired MSI Surgical Solutions (MSI) from Empire Investment Holdings for US$6.5m (£4.1m) in cash.

MSI operates a hospital sterilisation facility in New York, and is the second-largest provider of outsourced sterilisation services in the US.

The business primarily provides a sterile instrument rental service in the Tri-State area, although it has begun expanding its services as a complete outsourced service provider to the healthcare market.

The business reported revenues of US$4m (£2.5m) in the year ended 31 December 2011, and has been acquired for a cash consideration that equates to a 6.5x EBITDA multiple.

The acquisition of MSI is an early step in Synergy Health's plan to develop a hospital outsourcing service within the US, starting in 2013.

This entry into the US hospital sterilisation market follows Synergy Health's first acquisition in the region, in April 2011, of BeamOne, the largest provider of outsourced, e-beam medical device sterilisation services in the US.

Earlier this week Synergy Health purchased Leoni Studer Hard of Switzerland for nearly £40m.


Featured Companies