Successful FDA inspection for UK contract laboratory company
Wickham Laboratories receives positive feedback on its excellent facilities, staff expertise and GMP systems
Wickham Laboratories, a specialist GMP contract analytical provider based in Hampshire, UK, has reported a successful conclusion to the recent FDA inspection at its Hoeford Point facility in Gosport.
In March 2013, the inspector spent three days at the laboratories reviewing quality systems and evidence of consistent application of documented procedures, as well as test data generated by the microbiology and toxicology departments relating to specified products.
Wickham Laboratories is now recognised as the largest single site GMP microbiology contract organisation in the UK
Wickham Laboratories was pleased to learn that no 483s (written non conformances) were raised. Verbal feedback received from the inspector commented on the quality of the excellent facilities, staff expertise and GMP systems.
Wickham Laboratories has been established for 50 years in the south of England and is now recognised as the UK's largest single site GMP microbiology contract organisation serving UK and overseas clients in both pharmaceutical and medical device industries. It remains a privately owned company.
'The positive outcome of our first FDA inspection since relocating to our new facility is justification for the time, money and energy our company has invested over the past 18 months,' said Dr Lee Humpheson, Business Development Manager at Wickham Laboratories.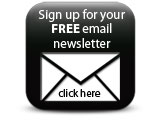 'This latest regulatory inspection complements the positive feedback given by the UK MHRA in May 2012 and numerous Wickham Laboratories clients who have visited and audited our facilities over the past year.'
Featured Companies