Stradis Healthcare opens new surgical pack and contract packaging facility
The facility in Peachtree Corners, Georgia, US includes a state-of-the-art 929m2 cleanroom
Stradis Healthcare, a supplier of customised surgical packs and medical kits and contrwxct packaging company, has opened a new manufacturing facility in Peachtree Corners, Georgia, US.
The firm says the plant will significantly increase its manufacturing capacity and play a central role in expanding its portfolio across all healthcare markets.
The 70,000ft2 (approximately 6,500m2) facility includes a 10,000ft2 (929m2) cleanroom and together with the firm's Medikmark operation in Waukegan, Illinois, bring the total manufacturing space to more than 120,000ft2 (11,148m2).
'Once again we are growing with the needs of our customers,' said Jeff Jacobs, CEO of Stradis Healthcare.
'The opening of this new facility marks an important milestone in our continued expansion.
'Our investment highlights our commitment to supporting customers served from across the US as we keep in tandem with their increasing demand for our surgical solutions.'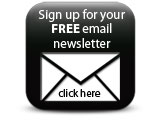 The new facility will also greatly enhance the firm's contract packaging product offering as well as its surgical pack capabilities to continue to provide customers with a solution for every procedure.
Companies