Stop collected dust from re-entering the workspace
With Camfil Farr's HEPA safety monitoring filter
Camfil Farr Air Pollution Control (APC), a specialist in industrial dust collectors and fume collection equipment, now offers its Gold Series cartridge dust collector with an optional integrated HEPA safety monitoring filter.

Mounted on top of the collector, thereby taking up no additional space, this after-filter prevents collected dust from re-entering the workspace if there should be a leak in the primary filtering system. It is a required component in recirculating dust collection systems that recycle air downstream of the collector when filtering hazardous dusts, the company says.

An optional integrated HEPA safety monitoring filter is now offered with the Gold Series cartridge dust collector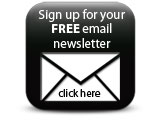 Each module incorporates two HEPA filters capable of handling 2500cfm (4248cmh) of air per filter and rated to remove 99.97% of airborne particles of 0.3 micron in diameter and larger.

Unlike some after-filters, which are installed downstream of the fan with the filter at positive pressure, the Gold Series' integrated design maintains the after-filter at negative pressure, preventing contaminated air from escaping in the event of a leak. There is also convenient access to the HEPA filters and easy change-out via the same platform used to access the primary filters.

The Gold Series cartridge collector combines heavy-gauge construction with high efficiency, compact design and ease of service. It is equipped with a patented HemiPleat filter, which offers extended service life and lower pressure drop compared with standard cartridge filters.


Companies