Stand up and be counted
Cherwell Laboratories, the UK supplier of the SAS range of microbial air samplers, has introduced the SAS Stand, said to be ideal for any situation where a tripod is not required. Manufactured from stainless steel, the SAS Stand is easily attached to any SAS sampler, providing a sturdy platform that improves the stability of all SAS samplers in cleanrooms, isolators, operating theatres, food premises and composting sites.
Cherwell SAS Stand for stable air sampling
The SAS Stand has specially designed cut-outs which enable the sampler to be programmed for start delay and interval sampling, as well as used and recharged without needing to remove it from the stand.
The company says the new stand is particularly useful for the SAS Duo 360 sampler, which has two sampling heads and, if positioned vertically, is less stable.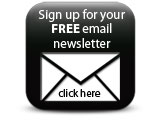 The SAS range was originally developed in Milan, Italy, and the units are now sold worldwide. The standard units use readily available Contact (RODAC) plates. An alternative Petri dish version is now also available. www.cherwell-labs.co.uk
Featured Companies