Specialty Silicone Fabricators inaugurates new facility
Medical device manufacturer adds two cleanrooms and improves efficiency
Specialty Silicone Fabricators (SSF), a global silicone component manufacturer to the medical device community, has inaugurated its state-of-the-art 102,000ft2 (9,500m2) facility in Paso Robles, California, which will improve workflow and efficiency.
The facility includes 3,500ft2 (325m2) ISO 7 class 10,000 cleanroom and a 35,000ft2 (3,250m2) ISO 8 Class 100,000 cleanroom.
With the new facility SSF has placed all of the Paso Robles departments, operations and administration under one roof, complementing other facilities in Tustin, CA and Elk Rapids, Michigan.
"Specialty Silicone Fabricators' new facility secures our position at the forefront of silicone extrusion, moulding, calendaring, sheeting and dipping while powering our expansion into new markets with Combination Products – the science of combining active pharmaceutical ingredients with medical devices, as well as new medical materials such as hybrid polyurethane-silicone," said Kevin Meyer, president, Specialty Silicone Fabricators.
SSF says the new facility will enable the firm to meet growing global demand for medical silicone device components.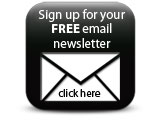 "The larger facility was designed to support our growing medical device manufacturing so that we can maximise our progressive partnerships," added Meyer.
Companies