South Africa's Listeria outbreak source comes to light
Monitoring | Food | Microbiology
The South African Minister of Health Dr Aaron Motsoaledi announced in a media statement the cause of the Listeriosis occurrence
From 1 January 2017 a total of 948 laboratory confirmed cases of listeriosis have occurred in South Africa. Of these 948 cases, 659 patients were traced and it was reported that 180 people died as a result of the outbreak.
The cause of the outbreak has been identified as a cold processed meat product manufactured by the Enterprise food production facility in Polokwane, the country's largest consumer food producer.
The outbreak strain, ST6, was confirmed in at least 16 environmental samples collected from this facility.
Preliminary results have also shown that numerous ready-to-eat processed meat products from the Germiston Enterprise facility also contain Listeria monocytogenes isolates, but the sequence type is not yet known.
Investigation of the Rainbow Chicken Limited (RCL) Wolwehoek production facility is also underway. Polony products have tested positive for L. monocytogenes, but the sequence types of the isolates are not ST6, the outbreak strain.
The National Consumer Commission of South Africa stated: "We have issued safety recall notices to the manufacturers concerned."
A team from the National Institute for Communicable Diseases (NICD) interviewed 109 affected individuals to obtain details about foods consumed in the month before falling ill.
Ninety three people (85%) reported eating ready-to-eat (RTE) processed meat products, of which polony, a large sausage typically of finely ground pork and beef in a cooked skin, was the most common followed by viennas/sausages and then other cold meats.
The National Department of Health for South Africa issued the following statement: "We advise members of the public to avoid all processed meat products that are sold as ready-to-eat. While we know that polony is definitely implicated, there is a risk of cross-contamination of other ready-to-eat processed meat products, either at production, distribution or retail. This is because Listeria on the exterior casing (packaging) of polony can be transferred to other products it comes into contact with, including viennas, russians, frankfurters, other sausages and other 'cold meat' products that are typically not cooked before eating."
According to RCL, it has recalled all its polony products as a precautionary measure from its entire customer base.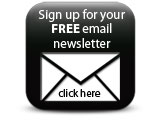 The product recall is expected to limit the outbreak, however it cannot be estimated how soon the illnesses and deaths will end.