Shelve it or go mobile: Teknomek provides new storage options
Teknomek has expanded its product range to provide more options for the storage and movement of materials in working environments where hygiene is paramount
Modular shelving made with 304-grade stainless steel
The company now offers modular shelving, and has launched new ranges of sterile goods baskets and trolleys, all are made with 304-grade stainless steel.
Sue Springett, commercial manager at Teknomek, says: "It's easy to overlook what might be considered the more mundane support materials in the workplace. While a cleanroom, for example, might be at the forefront of mind during an audit, it can be failed anywhere in a facility. Therefore, you need to ensure that storage areas are also easy to keep clean and sterile goods can be moved appropriately, these new products meet those requirements."
The new modular shelving is supplied with four slatted shelves as standard, this design makes cleaning straightforward. The product has also been developed with flexibility in mind; shelves are available in different sizes and can be placed to suit, each unit offers a maximum capacity of 12 shelves.
There are wheeled and static options, and corner bays to maximise static space. Mobile shelves come with either zinc-plated or stainless steel castors. The payloads provide heavy weight support: 600kg for stationary units and 240kg for mobile.
The company has also released a range of 304 grade general purpose trolleys, available with between two and five tiers (shelves). Supplied with two braked castors as standard, either with as BZP or stainless steel.
Considerable thought has been put into keeping these trolleys as unobtrusive as possible, as well as featuring quiet wheels, the shelves have been given a sound-absorbing lining.
Designed to be used with the trolleys, Teknomek has also introduced new sterile goods baskets. The stackable versions come in seven sizes, five of which are compatible with many of the company's trolleys, wall mounts and work stations for optimum working efficiency.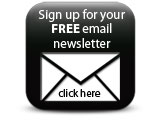 Visit https://www.teknomek.co.uk/storage to view the full product range or call the team on T: +44 1603 788833 to request a catalogue.
Featured Companies