Scott Safety launches Proflow 3EX with AX gas filtration
Combining AX gas filtration with continuous flow-powered air
Proflow 3EX
Scott Safety, a designer, manufacturer and supplier of personal protection products, has added the Proflow 3EX respiratory protection product to its portfolio, which combines AX gas filtration with continuous flow-powered air.
The company says this opens up the use of powered air for workers requiring protection from AX gases, who were previously limited to negative pressure facemasks.
The Proflow 3EX uses a battery powered motor that automatically draws the air through the cartridge, reducing strain on the lungs and extending the time a respirator can be worn without taking a break. In addition, the incorporation of three filters and the respirator's optimised flow rate not only lowers the respiratory breathing burden but also offers protection against volatile, low-boiling organic AX vapours.
The Proflow 3 EX has ATEX approval and is suitable for use in explosive atmospheres, which makes it suitable for use in a variety of applications such as pharmaceutical and the oil and gas industries, where AX gases are commonly encountered.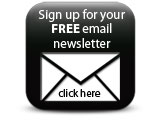 To further enhance its ease of use, the Proflow 3EX can also be used with a range of headtops, masks, accessories and other filter types to suit a range of working environments.
Companies