STERIS launches VHP DC-A atmospheric pass through chambers
New material transfer system solves challenges for aseptic drug manufacturing and laboratory research facilities
The VHP DC-A decontamination chamber uses a
new highly efficient bio-decontamination process
STERIS has introduced the STERIS VHP DC-A atmospheric pass-through chambers for material transfer, designed for use in aseptic drug manufacture and laboratory research facilities.
Using the STERIS VHP low temperature surface bio-decontamination process, the material transfer system is an optimal addition to STERIS's Washer and Steam Steriliser product portfolio.
Many pharmaceutical manufacturing facilities are under pressure to improve material transfer bioburden control. Manual wiping operations, lack of continuous control and remaining contamination risks while transferring bags of goods from a lower grade classified area to a higher tend to create bottlenecks in many facilities. In addition, many research facilities are using low temperature sterilisation methods to reduce bioburden on incoming materials for animal holding areas to improve animal well being and ensure consistent research outcomes.
"The new STERIS VHP DC-A atmospheric decontamination chambers bring the recognised STERIS brand's quality to aseptic material transfer and bioburden reduction," said Juha Mattila, Senior Product Manager, STERIS Life Sciences. "Our aseptic manufacturing and research customers will appreciate unique features that allow independence from building HVAC systems, integrated peroxide sensor monitoring, HEPA filtration and the possibility to have particulate monitoring for the transfer process.
"To do this, the VHP DC-A decontamination chamber uses the new highly efficient bio-decontamination process via STERIS VAPROX vaporised hydrogen peroxide while the newly-designed integrated catalytic aeration system provides fast cycle times allowing high productivity in the facility."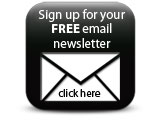 The new VHP DC-A product line complies with current GMP design and documentation requirements, current GAMP guidelines for control systems and is fully factory tested prior to delivery. The "Electronic Data Security" Options allow users to configure a comprehensive yet cost-effective system to manage vital electronic data and comply with FDA 21 CFR Part 11 and European Annex 11 requirements.
Featured Companies