SEPPIC opens new sterile high-volume packaging line
New production unit will be dedicated to vaccine adjuvants and injectables
SEPPIC, a leader in the global market for vaccine adjuvants, has commenced operations at its new €6m production unit for vaccine adjuvants and injectables in Castres, France.
The ultramodern facility puts it at the cutting edge of technology, SEPPIC says, adding that it is now the only company producing large quantities of sterile pharmaceutical excipients and packaging them in pouches with volumes as great as 200 L. SEPPIC will eventually be offering sizes up to 1,000 L.
SEPPIC meets pharmaceutical industry standards through its sterile manufacturing process and aseptic packaging line. Public health and access to uncontaminated foods are issues that will grow in importance over the coming years, it says, especially since the world population is expected to grow by 34%2 between now and 2050.
As animals carry 60% of all human pathogens, animal health and veterinary vaccines will be critical to the protection of human populations. The facility at Castres will initially be producing animal vaccines — mainly offerings from the MONTANIDE range that target foot-and-mouth disease, avian influenza and Newcastle disease.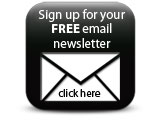 'We regularly invest in pharmaceutical operations at the Castres site. The new production unit allows us to expand our vaccine adjuvants business,' said Armelle Levieux , Chairman of the Management Board of SEPPIC. 'We are maintaining our lead by offering the pharmaceutical industry high-volume sterile packaging and a wider product range.'