SCM secures Phase II aseptic project
With Italian company Molteni Therapeutics
UK-based contract manufacturing organisation SCM Pharma has secured a sterile filling and packaging project with Molteni Therapeutics, a specialist pharmaceutical company based in Florence, Italy, which involves the development of a novel drug substance for the topical treatment of infected skin lesions by using the therapeutic approach known as PhotoDynamic Therapy (PDT).

SCM Pharma is supporting Molteni Therapeutics with product supply of an aseptically manufactured gel for a Phase II trial after a successful initial collaboration for Phase I trials.

The production process involves the thermal sterilisation of a bulk solution before being mixed with the API and aseptically filled using isolator technology into small volume vials. The product is then labelled, randomised, packed and released to the clinical trial sites from the firm's MHRA-licensed facility.

Molteni Therapeutics, a spin-off from Molteni Farmaceutici, focuses on the discovery and development of novel antimicrobial therapeutics. Its leading therapeutic being manufactured by SCM Pharma is for the treatment of infected diabetic foot ulcers, which is the leading cause of lower limb amputation in the western world.

Giacomo Chiti, head of analysis and bioanalysis at Molteni Therapeutics, said: 'SCM Pharma demonstrated strong technical knowledge during the development stage of our project and have since shown their expertise in production and packing this investigational medicinal product.

'Their introduction of in-house sterility testing along with the team's flexible approach to help meet our needs made them the ideal choice to support our scaled-up Phase II clinical trial supply needs.'

SCM Pharma has the ability to sterile fill finish C14 radiolabelled products to GMP standards and manufacture potent products. The company fills liquids, gels and powders into various final dosage forms including ampoules, vials, syringes, devices and cartridges.

Neal Wesley, SCM Pharma technical director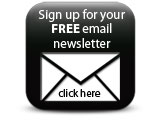 Neal Wesley, technical director at SCM Pharma, said: 'We are very pleased to be strengthening our relationship with the team at Molteni Therapeutics by partnering with them on the next phase of their innovative project.'

He added: 'The aseptic manufacture of a gel product into a vial is not an ordinary project but it fits perfectly with our position as the world's leading CMO when it comes to delivering novel and difficult sterile drug products.'


Companies