Rommelag expands filling system portfolio with the acquisition of majority holding in Flecotec
Adds the Flecozip for contamination-free filling and transportation of toxic or bulk solids
Rommelag adds the Flecozip from Flecotec to its portfolio
The Hansen Group of companies has taken a majority holding in Flecotec, based in Badenweiler, Germany, which will allow Hansen company Rommelag Kunststoff-Maschinen Vertriebsgesellschaft to expand its Bottelpack blow-fill-seal filling systems portfolio.
The deal adds Flecotec's Flecozip docking systems, which allow aseptic filling and transportation of toxic or sensitive bulk solids in the pharmaceutical, chemical and food industries, to Rommelag's product range.
The basic component of the Flecozip docking system is the patented, split zip fastener which joins two separate connections together so that they are airtight and dust free.
The docking and opening of the two connections is executed via the Slider, a separate component, which safely connects the half-fasteners.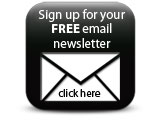 The Flecozip is compatible with traditional filling systems and features user friendly handling while offering maximum operator safety.
Companies