Robot arms from Universal Robots now certified for cleanroom applications
The robot arms are authorised for global use in ISO Class 5 cleanrooms
Universal Robots' robot arms have been certified for use in ISO Class 5 Cleanrooms
Universal Robots' lightweight collaborative robot arms can now be implemented in controlled environments.
After tests in accordance with VDI 2083 Part 9.1, the international industrial guideline concerning the various functions and measures of cleanroom technologies, the robot arms and accompanying controller boxes made by the Danish firm have been deemed suitable for cleanroom applications by the international certification organisation TÜV SÜD.
In compliance with ISO 14644-1, the UR3, UR5 and UR10 robots are now authorised for global use in ISO Class 5 cleanrooms.
The controller box has received authorisation for ISO Class 6 cleanrooms and with a few technical modifications can be used in Class 6 cleanrooms, the firm said.
'This certification will pave the way for a great number of new application opportunities for our robots,' said Esben H. Østergaard, CTO and co-founder of Universal Robots, which is headquartered in Odense.
'UR robots can now increasingly be deployed in laboratory automation as well as throughout the medical and pharmaceutical sectors,' Østergaard added.
'There is also a significant variety of cleanroom applications in the food industry, the production of microchips and semiconductors as well as in the electrical and opto-electronical industries that can now implement our robots.'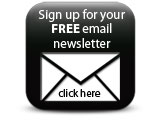 The video below shows the robots in action.
Companies