Revo II bag filter certified to EN 779:2012
More than 1,500 sold since launch in May
Revo II bag filter
Vokes Air, a Swedish manufacturer of filtration solutions, has reported strong demand for its Revo II bag filter, following its compliance with the updated EN 779:2012 standard. The Swedish testing agency SP independently certified its compliance.
More than 1,500 Revo II units have been delivered to customers in seven countries since the product was launched in May.
The filter features Vokes Air's Nanofyne+ technology and achieves an energy efficiency rating of 'A' for the F7 filter class, in addition to having a high dust holding capacity.
George Black, ceo of Vokes Air, based in Svenljunga, said: "The introduction of EN 779:2012 has made the specifications more stringent, but Revo II easily surpasses the requirements of the new standard while still providing energy efficiency for our customers."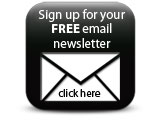 Vokes Air has three manufacturing hubs and eight sales offices, serving industries from facilities management to biological research.