Rentschler Biopharma names VP
Dr Thomas Rösch to take the role of vice president of Biopharma Engineering and Technology, effective 1 April
Dr Thomas Rösch has more than 16 years of industry experience
Rentschler Biopharma SE, a contract development and manufacturing organization (CDMO) for biopharmaceuticals, has announced that Thomas Rösch (49) will join the company as vice president Biopharma Engineering and Technology, effective 1 April 2018. He will be responsible for advanced biopharmaceutical engineering projects to enhance site and capacity, in line with the company's strategy.
Rösch has more than 16 years of industry experience, including senior leadership positions in engineering, maintenance and project management within pharma, biopharma and research and development.
"Dr Thomas Rösch has excellent biopharmaceutical process and construction expertise and will drive our major technology and capacity expansion projects," said Dr Ralf Otto, COO of Rentschler Biopharma SE.
"With his exceptional knowledge and experience of pharma and biopharma infrastructure projects we are, now, perfectly positioned to maximize our efforts in the further development and optimization of our manufacturing facilities. Dr Rösch's understanding of improving existing and building up new sites globally will accelerate our expansion in line with our clients' needs."
Prior to joining Rentschler Biopharma, Rösch held the position of head of global engineering and technology Pharma and Chemicals at Boehringer Ingelheim Pharma GmbH & Co KG., Ingelheim, Germany. In his previous role as project lead organizational redesign launch and production site Germany, he was responsible for the transformation of Boehringer Ingelheim's largest production site.
"The CDMO sector is entering a very exciting phase driven by new technologies and modalities," commented Rösch. "Together with the Rentschler Biopharma team, we will further evolve our footprint by optimizing process engineering and technology applications. It will be thrilling to contribute to the successful implementation of Rentschler Biopharma's strategy."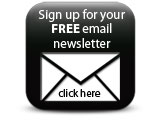 Rösch gained international experience during a three-year assignment as director infrastructure at Boehringer Ingelheim's production site in Columbus, Ohio, US. At Boehringer, he started as a project manager for large CapEx projects up to EUR 70 million and subsequently led the Biopharmaceutical and R, D & M engineering teams.
Companies