Raumedic chooses THS Constructors for cleanroom expansion
The medical-grade thermoplastic polymer and silicone specialist has planned the expansion for new product lines
Medical technology company Raumedic has announced that it will expand the cleanroom manufacturing facilities at its US headquarters in Mills River, NC, by February 2022.
The additional state-of-the-art cleanroom will be used for new product lines, bringing in new techniques and creating further job opportunities at the North American headquarters and production facilities.
"Growth is the key word for describing our five years in Mills River," said Martin Bayer, President and CEO of Raumedic, summing up the current situation.
In 2016, the ISO Class 7 cleanroom production facilities covering 13,000 sqft were built on an empty field in the Asheville area. Now it is occupied with the business the company has developed.
Raumedic serves international medical device companies which distribute insulin pumps, surgical equipment, or catheters, for example.
"The advanced equipment and processes that will go into the new space will help us to remain ahead of the curve. With automated assembly cells and robotically augmented moulding presses, we are able to produce high-quality medical technology solutions in the mainland US and remain competitive," explained Bayer.
Jon Campbell, Director of Preconstruction at THS Constructors, said: "We are very appreciative to Raumedic for placing their trust in our team once again. We are ecstatic to build their expansion facility and help continue the economic growth for Henderson County."
The expansion goes hand in hand with the need to increase the workforce at Raumedic. That is why the company, which remains dedicated to US manufacturing, is looking for further employees located in the close-by regions of Buncombe County and Henderson County.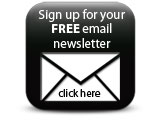 Raumedic recently reached 100 employees and has grown by 15% within the last 12 months.
Companies