Raumedic US production centre starts operation
Allows Raumedic to provide its North American customers with high-quality polymer extrusion, injection moulding and assembled products on site
Raumedic's new Mills River production and technology centre
Raumedic, a German supplier of polymer-based components and systems for the medical and pharmaceutical industry is opening a new US$11m production and technology centre in Mills River, North Carolina, in the US.
This full-service development and production centre allows Raumedic to provide its North American customers with high-quality polymer extrusion, injection moulding and assembled products on site.
The official dedication of the building will take place on 22 April.
Raumedic made the decision to open a US headquarters in Mills River at the end of 2014. The firm broke ground on the land in March 2015, and just nine months later moved into the new building.
The two-storey production and administration building has a total area of 5,600m² which serves as a production and development centre for customer-specific polymer components and systems, including 1,200m² of cutting-edge cleanroom production according to ISO class 7.
Injection moulding is just one of the services offered at the new Mills River centre
The firm says it will have made a total investment of $21m in the new US facility by 2022.
Raumedic Inc started production in January this year with 56 employees who are specialists in the fields of engineering, research and development, cleanroom production, quality management, logistics, marketing and sales, as well as management. The firm says order books have filled up nicely and more staff will be recruited in the coming months.
With our new development and production centre, we are able to combine the strengths of both German and American engineering
High-quality polymer products will now be custom developed, produced and packaged at Raumedic's locations in Hembrecht, Germany and Mills River, US.
Chief Executive Martin Bayer said: 'This is an important step for Raumedic. We will now offer our customers the same quality and service they have come to expect from us as a development partner and system supplier at the Mills River location.'
Services will include multi-component injection moulding with hard-hard and hard-soft connections, micro injection moulding, insert moulding, fully automated assembly systems, micro extrusion with an internal diameter of 0.1mm and multiple layers in the tubing wall including X-ray tubing or film blowing. These advanced technologies will be introduced gradually at Mills River.
Raumedic processes all current medical-grade thermoplastics, silicones and high-temperature polymers such as PEEK, FEP or PTFE.
The firm also has the ability to do its own compounding for customised material formulae.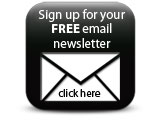 Rudi Gall, Managing Director of Raumedic Inc, said: 'With our new development and production centre, we are able to combine the strengths of both German and American engineering. The advantages are obvious: short routes and a more comprehensive, as well as timely, service for our North American customers.'
Companies