PuriCore signs major supermarket deal
Installation of the equipment will commence in late Q2 2015, with completion expected in Q1 2016
PuriCore, an international company focused on safe and effective protection against the spread of infectious pathogens, has signed a new Sterilox Fresh agreement worth approximately US$17.8m over the next six years, with a top-three US supermarket retailer.
Over the past 18 months, the company has expanded its product platforms to provide customers with flexible purchasing options for its proprietary food-safe sanitising solution that can be adapted to suit their business needs. Customers can now choose between the traditional capital equipment route, purchasing a Sterilox Fresh System, which can be beneficial to high volume users, and ProduceFresh, the concentrate product, which is a bottled consumable version supplied through a concentrate delivery system (CDS).
Under the terms of the agreement, the retailer will purchase the Sterilox Fresh Systems and an extended five-year warranty contract. Installation of the equipment will commence in late Q2 2015, with completion expected in Q1 2016 and the capital revenue, totalling approximately $11.4m, will be recognised over this period. The recurring revenue from the service agreement, totalling approximately $6.4 million, will be recognised over the term of the warranty, which extends into 2021.
As a high volume user of the solution, the customer in this agreement, currently using ProduceFresh, has decided to purchase capital equipment after determining that it is the most appropriate option for the majority of its enterprise. The CDSs already installed at the stores will remain in place and the customer will continue to purchase ProduceFresh on a limited, as-needed basis, to supplement the capital equipment. Those stores in the enterprise not adopting the capital equipment will continue to use ProduceFresh to meet all their solution needs.
'We are delighted to announce this significant agreement with a leading retailer. Importantly, this contract re-affirms the considerable value realised by customers who use our solution. With the launch of our concentrate product line, we are able to offer our customers expanded options to obtain our solution, but remain able to meet the needs of customers who prefer to purchase equipment based on their level of usage and preference,' said Michael Ashton, Chief Executive Officer of PuriCore.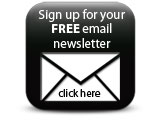 'Under this agreement, we will recognise capital equipment revenue and substantial recurring revenue in the form of warranty contracts as well as some continuing consumables revenue from stores remaining on the ProduceFresh platform. Our strategy remains to increase revenue derived from recurring sources, while continuing to offer a capital equipment sale to those customers for whom it is a better fit.'
Companies