PurThread completes US$7m financing round
Aims to bring the antimicrobial properties used in its textiles to a broader market
Life science and high-performance textile company PurThread Technologies has closed an equity round totalling just over US$7m to fund the growth, research and development of its textile technologies that reduce bioburden in clinical environments.
PurThread's Chairman, Richard Bodman, led the investment with a group of angel investors.
'The markets for PurThread's innovative technology and products are compelling,' said Bodman. 'We are pleased to support the company's goal of continuously reducing the level of bioburden in hospital environments.'
Bodman added: 'Antimicrobial resistance is on the rise, leading hospitals to focus on additional ways to reduce the spread of infection. Just look at what has happened with the hand sanitiser market. We're excited about the expansion of PurThread's current product offerings and the promise of PurThread's research into future applications.'
In the PurThread process, each fibre is embedded with a proprietary antimicrobial agent, providing an even distribution of the active ingredient.
The company's manufacturing processes ensure that the antimicrobial agent is non-leaching and retains its efficacy through repeated launderings.
Textiles made of PurThread fibres have been clinically-proven continuously to reduce the level of bioburden on soft surfaces. Soft and pliable, the company's cutting-edge textiles are also available in the anti-odour sportswear brand PurThread Sport.
Additionally, PurThread works with consumer companies for end uses where its technology adds value, such as in military, industrial and home applications.
'We're extremely grateful to have received this huge vote of confidence,' said Lisa Grimes, President and CEO of PurThread.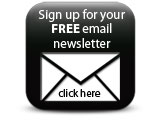 'We want to respond to growing consumer demands for PurThread odour-fighting products. In the longer term, our goal is to decrease the spread of infection by reducing the amount of bioburden across all patient environments. This investment provides great support in helping us accomplish both of these goals.'
Companies