PurThread Technologies donates medical scrubs to Samaritan's Purse
Antimicrobial textile company offers prototypes for use by World Medical Mission
PurThread Technologies\' Medical Director Russ Greenfield oversees the donation of medical scrubs and privacy curtains to Samaritans Purse. (PRNewsFoto/PurThread Technologies) Copyright 2011 K.Fuller Harvey/Photography
PurThread Technologies, an antimicrobial textile company based in Research Triangle Park, NC, in the US, is donating 1,500 sets of medical scrubs and 400 privacy curtains to World Medical Mission, the medical outreach arm of international relief organisation Samaritan's Purse.
The scrubs and privacy curtains are prototypes of PurThread's antimicrobial textile technology, part of the company's expanding line of durable antimicrobial textiles that reduce odour-causing bacteria, mould, mildew and fungus. After being delivered to Samaritan's Purse, they will eventually be supplied to volunteers in medical clinics and field operations across the world.
'We're honoured to give these scrubs and curtains to an organisation doing such courageous, necessary work for our neighbours near and far,' said Russ Greenfield, Medical Director at PurThread. 'These selfless volunteers deserve all the support we can give them.'
World Medical Mission is a project of Samaritan's Purse that places volunteer medical personnel in hospitals and clinics around the world. It also provides medical equipment and supplies to medical mission facilities. Its network of volunteers work in some of the most challenging environments in the world.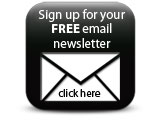 PurThread Technologies employs its proprietary technology to embed Kodak's EPA-registered antimicrobial silver into the core of fibre. As a result, PurThread yarns protect fabric from the effects of microbial contamination. Products range from healthcare textiles, such as privacy curtains, scrubs and lab coats, to freshness products, such as performance athletic wear, socks and gear for emergency first responders and the military. The EPA has not yet reviewed any public health claims for PurThread products.
Companies