Priorclave ships autoclaves to Africa
Completes order for 72 top-loading steam sterilisers for hospitals and healthcare centres in Zambia
Priorclave ships autoclaves to Zambia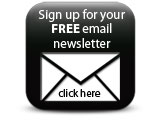 Priorclave, a UK manufacturer of laboratory autoclaves, has dispatched 12 autoclaves from its manufacturing plant in London to hospitals and healthcare centres throughout Zambia.

The consignment represents the final phased shipment of an order for 72 top-loading, 150L capacity steam sterilisers with high output/low power steam generators built-in placed with Priorclave earlier this year. They have been delivered a month ahead of schedule.

Priorclave supplied its EV150 model, which has a larger-than-average chamber size for such a compact unit, and fast cycle times owing to an integral forced air-cooling system.

The firm also re-engineered the format of the steam generators to give the required output from the single-phase supply that would be available on site.

All models supplied for this African contract awarded by Eagle Scientific incorporate Tactrol Zero, a facility that enables Priorclave's UK Service Centre to provide immediate response to operation status and queries from around the world.

All of the autoclaves carry the BioCote 'flag', a symbol that denotes a microbial finish in the form of an anti-bacterial agent which is effective against all bacteria and fungi including MRSA.

Priorclave says it was awarded the contract against global competition from China, the UK and Europe.

The firm supplies autoclaves to food, drink, dairy, pharmaceutical, agricultural, healthcare, education and research establishments. It claims the build quality, reliability and autoclaving efficiency offered by its products have helped spearhead significant export trade.


Featured Companies