Priorclave builds first autoclave for US market
ASME approval affirms strength and quality of build programme
Dual stacked autoclave for the US market
Following the receipt of approval to manufacture to American Society of Mechanical Engineers (ASME) standards, UK autoclave manufacturer Priorclave has developed a double-stacked steam steriliser for the American market.
This autoclave, originally a bespoke design, comprises two 150L front loading autoclaves stacked vertically and encased in a single housing with all associated pipework. Although stacked to save space, each autoclave is a separate entity with independent controls mounted on the side panel allowing both sterilisers to operate simultaneously with different process settings.
'This sale highlights that British designed and manufactured products are still among the very best in world and are clearly in demand. During 2013 Priorclave achieved a sharp increase in export sales, the ASME approval gave recognition to and reaffirmed the strength and quality of our build programme,' says Lee Oakley, Priorclave's Sales Director.
Each 150 litre autoclave has a 500mm diameter by 740mm deep stainless steel sterilising chamber and features the Quickseal-2 single action door closure system, which is fitted with thermal and pressure locks. Although allowing for easy door actuation, the inherent safety features prevent opening of the autoclave at load temperatures above 80oC and pressures above 0.2 Bar.
These two autoclaves also benefit from Priorclave's Tactrol 2 microprocessor based, control system with easy and fully variable setting of process time and temperature and graphic indication of cycle status. Operation is fully automatic once process temperature and time have been set and the cycle is started.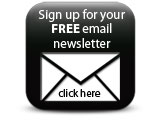 Although this bespoke build was first off the ASME production line, Priorclave says it has a healthy order book for ASME approved sterilisers based on many of its standard steriliser designs such as compact 40 litre bench-top models to larger round chamber autoclaves up to 200 litre.
Featured Companies