President Xi tours cleanrooms at world-leading graphene research facility
Clean Room Construction (CRC) worked with BAM Construction to design and install the cleanroom facilities at the National Graphene Institute in Manchester
Left-to-right: Chancellor George Osborne, Dame Nancy Rothwell, Sir Andre Geim, President Xi Jinping, President's interpreter, and Sir Kostya Novoselov. Pic courtesy University of Manchester
President Xi Jinping of the People's Republic of China toured the cleanrooms designed and built by Clean Room Construction (CRC) at the world-leading National Graphene Institute (NGI) in Manchester on the last day of his state visit to Britain.
He toured the 1,500m2 of cleanroom laboratory space, the largest academic area of its kind dedicated to graphene research, as part of a VIP visit to the institute at The University of Manchester on 23 October. President Xi was accompanied by the Chancellor of the Exchequer, George Osborne, Viscount Hood, the Queen's Lord-in-waiting, university staff and other senior government officials.
The official visit took place on the same day that Chinese electronics giant Huawei, China's largest mobile phone manufacturer, announced a partnership with the NGI to research graphene and related 2D materials.
CRC worked with BAM Construction on the landmark project, which opened in March this year, designing and installing the cleanroom facilities, partitioning and mechanical and electrical services. The specification included a main cleanroom facility with a working level 3m below ground to minimise vibration, which would compromise sensitive research activities carried out at nanoscales.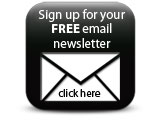 A secondary cleanroom is located on the first floor, together with open plan and modular laboratories, offices, stores and ancillary accommodation.
Companies