Powder Systems recognised with two manufacturing awards
The company has won the award for Best Pharmaceutical Production Technology Provider, part of the Asian Manufacturing Awards 2013
PSL team at the MIB Awards ceremony with Lord Mayor Gary Millar
Powder Systems Limited (PSL) has confirmed its status as a global leading manufacturer with the receipt of two awards in 2013.
The company has won the award for Best Pharmaceutical Production Technology Provider, part of the Asian Manufacturing Awards 2013. This award recognises its work in the region and its commitment to grow the business in this developing region.
Managing Director Rémy Wattiaux accepted the award at PSL engineering and manufacturing centre in the UK, following the ceremony held in Singapore in August 2013. 'I would like to thank all of our staff for their hard work and look forward to more awards in recognition of our continued success,' he said.
PSL has been supporting the Asian markets for two decades; leading edge technologies supplied to blue chip pharma groups in South East Asia account for more than 60 installations in Singapore alone.
Remy Wattiaux, PSL Managing Director, accepting the Asia Manufacturing Award 2013 for Best Pharmaceutical Production Technology Provider
In 1999, PSL entered into a partnership with the leading Japanese process equipment manufacturer Nara Machinery Co. Ltd. Through this partnership PSL supplied equipment to the Japanese and South Korean markets and all the after sales services required.
In May 2012, PSL opened a sales and service office in Mumbai, India, a strategic location that allows PSL to serve its customer base in Asia more efficiently.
In 2013, a partnership agreement was concluded with the China market leader Austar Process Systems & Equipment and PSL is looking to establish more local operations in 2014 in Australasia.
The second award, received in October, was for Best Manufacturing Business in the UK at the Merseyside Independent Business Awards 2013.
'The MIB Award is an exciting event and PSL was happy to be part of it,' said Wattiaux. 'As an independent business based in Merseyside for 25 years now, it seems more than appropriate that we joined this great opportunity of networking with other local businesses looking to raise their profile in the community.'
The team was there to collect the award from the Lord Mayor of Liverpool Gary Millar on behalf of everyone at PSL.
PSL provides high containment powder handling solutions from small-scale to bulk production. It is also a centre of excellence in the design and manufacture of filtration and drying technologies.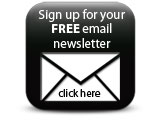 In 2013, the company developed the Microsphere Refiner for microsphere formulation from small scale process up to production, a unique solution to perform efficient washing, classification and drying of microspheres in a sterile environment.
Featured Companies