Porvair installs state-of-the art cleanroom at Caribou plant
Design and Build | Hi Tech Manufacturing
Filtration and separation specialist has doubled its manufacturing and office space and improved the existing building
Porvair has invested in a state-of-the-art cleanroom to ensure its products for the microelectronic and semiconductor markets are free from contaminants
Porvair Filtration Group recently completed an extension of its Caribou, Maine, US facility, doubling the size of its manufacturing and office space and improving its existing building.
The company has also invested in a state-of-the-art cleanroom to ensure its products for the microelectronic and semiconductor markets are free from contamination. The Class 100 cleanroom will help reduce particulate contamination and regulate environmental parameters such as temperature, humidity and pressure.
The cleanroom is part of Porvair's strategy to extend manufacturing capacity for industries that demand high purity products, including high purity point of use filters, gasket filters, flow restrictors and diffusers.
The Caribou site now includes a modern, two-storey building which is integrated with the existing structure through a connector building. As part of a sustainability drive, energy efficient lighting and insulation has been installed. These improvements provide a high quality workspace for employees, and reduce energy consumption by driving down heating and lighting costs.
'We are great believers that investment in our infrastructure, as well as our people, will ensure Porvair has the capability to remain at the forefront of the industry,' said Kevin Nelson, President of Porvair in the US.
'Installing this kind of cutting-edge technology, which all but eliminates contamination, demonstrates to our customers that we are committed to driving further innovations in technology and capabilities that offer leading, cost-effective design solutions.'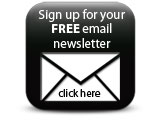 Porvair designs and manufactures filters for all stages of the purification or separation process, as well as OEM Products for the analytical instrument and the process instrument markets.
Companies