Porvair boosts US capacity
Increasing demand in North American for porous plastics
Porvair Filtration Group offers a range of high performance Vyon and BioVyon sintered porous plastics
Porvair Filtration Group is to expand further its resources at Ashland, Virginia, to cope with increased North American demand for porous plastics.
'Following a recent merger of competitive suppliers and consequent rationalisation of their product offerings, Porvair expanded its US manufacturing facilities and technical support staff to cope with the increasing demand to provide porous plastic components and to offer users a real alternative,' said Tom Liddell, managing director of Porvair Filtration Group.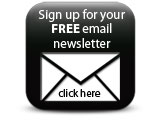 Available in sheet, tube, and almost any 3-dimensional moulding in a range of pore sizes from 10-100µm, Porvair Filtration Group offers a range of high performance Vyon and BioVyon sintered porous plastics that are FDA and WRAS approved, easily cleanable, strong, rigid and self-supporting with a long life expectancy and high resistance to chemicals.
Companies