Porvair appoints microfiltration specialist
Nish Thakrar brings 24 years' experience to the new role of Market Manager
Nish Thakrar
Porvair Filtration Group, based in King's Lynn, Norfolk, UK, has enhanced its global microfiltration service offering with the appointment of a specialist Market Manager.
In response to recent increased consumer spend in emerging markets, including Asia and Eastern Europe, Porvair has appointed a new Market Manager to provide strategic direction in the global microfiltration market.
Nish Thakrar will bring more than 24 years' worth of expertise to the new role, and will focus on growing and maximising existing opportunities in target markets while enhancing Porvair's international offering.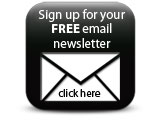 In particular, Thakrar will oversee the growth of the food, beverage and pharmaceutical divisions, while supporting opportunities for growth within the chemical process, inks, paints, coatings and inkjet segments for microfiltration.
Companies