Polypropylene piping system offers performance and value
Asahi/America Inc has introduced PolyPure, a natural polypropylene piping system for pure water applications.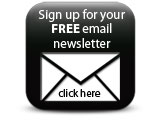 The wide selection of pipes, fittings and valves, including vortex flow meters and gooseneck taps, are said to provide superior performance at a cost-effective price. Asahi claims the PolyPure system is the only cleanroom produced natural polypro pipe system on the market and provides "superior purity than all other systems" with minimal leaching. Applications include USP Purified Water, institutional laboratory and deionised water systems. The system are thermally fused and, unlike those made from PVC, do not require toxic solvents for assembly. Additional benefits are said to include higher modules of elasticity and increased mechanical reliability. All PolyPure piping and components are produced in a class 100 cleanroom, DI rinsed and individually packaged. Components can be joined by automated IR welders, or through conventional contact butt and socket fusion.