Poly Onyx ESD Inspection Wipe for cleanroom use
Cleaning | Hi Tech Manufacturing | Regulatory
Made from black monofilament polyester
Coventry Clean Room Products, a division of Georgia, US-based ITW Chemtronics, has introduced Poly-Onyx ESD Inspection Wipes, which combine several advancements and useful features in one product.

The wipes are made from black monofilament polyester no-run knit and provide excellent strength, good absorbency and chemical compatibility, the company says.

Poly-Onyx ESD Inspection Wipe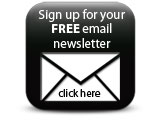 The Poly-Onyx ESD wipes are for general cleanroom (Class 100–1000) and equipment maintenance, or any critical applications where lint can be detrimental, such as semiconductor wafer fabs, aerospace production areas and pharmaceutical/biotechnical production areas. Their black colour makes them particularly useful as an inspection wipe for translucent or light-coloured dirt and dust. Special static dissipative fibres are also woven into the fabric to relieve potentially damaging static charge safely.

ITW Chemtronics manufactures specialist products used in electronics and electrical service, repair and manufacturing. Products include dusters, swabs and wipes, precision cleaners, flux removers, desoldering braids, contact cleaners and lubricants, and coatings.


Companies