Pipeotech offers 10 year guarantee on DeltaV Seal
The product is a type approved, leak proof gasket, with stringent long-term testing
Pipeotech is offering a 10-year gas-tight guarantee as standard on its DeltaV Seal.
Its suitable for applications in sectors including oil and gas, to chemical processing, maritime, pharmaceuticals, and food and drink production.
DeltaV-Seal is a CNC-manufactured one-piece metal gasket featuring sharp sealing rings that deform upon installation to form a fit with flanges.
Its construction, using the same metal as the flanges, is designed to ensure a gas tight, fire and blow out safe seal, capable of withstanding both high and cryogenic temperatures, and one that will not disintegrate over the long-term. Furthermore, it never needs re-tightening, the company says.
The DeltaV-Seal is type approved by DNV GL and used by industrial players including VARD, Avista Oil, GE Healthcare, Quantafuel and Primagas.
The company's 10-year gas tight guarantee covers all gaskets made in the materials, size and pressure classes covered by DNV GL certification. It's available on all approved DeltaV-Seal installations worldwide.
Pipeotech CEO Henrik Sollie said: "For any industrial operation where liquids or gases are transported through pipe infrastructure, fugitive emissions are an acute problem. They can lead to serious environmental, personal and economic harm, damaging reputations and severely impacting on productivity and profitability. At Pipeotech we view any leak as unacceptable… and we believe facility owners and operators should have the opportunity to do the same. With DeltaV-Seal we have the technology to deliver complete, long-term pipeline integrity. Guaranteed."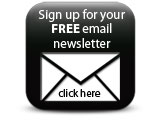 "We want to simplify pipeline sealing," Sollie adds. "By giving our customers a solution they can essentially 'install and forget' it allows them to focus on core operations and business, rather than gauging what levels of leakage are acceptable and worrying about seal maintenance and replacement."
Companies