Phillips Plastics acquires Europe-based Medisize
Creates a leading provider of medical design and manufacturing services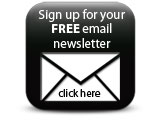 US-based Phillips Plastics Corporation has increased its presence in the European plastics market with the purchase of Medisize Corporation from Swedish private equity firm Ratos for around €99.8m.

Medisize is headquartered in Vantaa, Finland and employs 850 people. It is a contract manufacturer of medical devices for drug delivery and pharmaceutical packaging, as well as development and manufacture of single-use plastic products for anaesthesia and intensive care from locations in Finland, the Irish Republic, the Netherlands, Sweden and the Czech Republic.

Phillips is a global contract manufacturer of high-tech products as well as specially manufactured injection-moulded plastic and metal products. It employs 1,400 people in 14 locations across the US, Europe and China, including design centres in Wisconsin and California.

The company operates four facilities with cleanroom capabilities in a Class 8 environment.

Phillips said the deal would create a company with combined sales of just under US$500m (€357m), and makes Phillips 'one of the medical industry's largest and most complete global providers of outsourced medical design and manufacturing services'.

Matt Jennings, president and ceo of Phillips, said Medisize's capabilities in high-volume manufacturing and high speed automation would strengthen Phillips' service offering and global reach.

"This is a very positive development for each company's customers, suppliers, and employees," he said.

Medisize ceo Willem van den Bruinhorst added: "By combining our strengths, we are not only creating an industry leading portfolio of expertise and services, we will be combining our technologies to provide a wider range of capabilities to our global customer base."

Van den Bruinhorst will continue as president of Medisize, reporting to Jennings.

The sale is subject to regulatory approvals and should be completed next month.