Philippa King-Smith joins Ardmac as Business Development Manager
She will drive business growth in the UK cleanroom sector
Philippa King-Smith
The Ardmac Group in Dublin has appointed Philippa King-Smith as Business Development Manager.
Working from the group's Manchester office, King-Smith will be responsible for driving business growth in the UK cleanroom sector.
Having previously held a variety of senior roles with Howorth Air Technology and Coates Engineering, King-Smith brings a wealth of business acumen and technical expertise to the Ardmac team, where her role will primarily focus on supporting the business strategy and identifying new opportunities.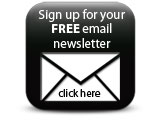 An international company specialising in the construction of interior spaces for global brands, Ardmac has offices in the UK, Ireland and the Benelux region. The company's portfolio of clients includes organisations such as Airbus, Vodafone, GlaxoSmithKline, Pfizer, Microsoft, Intel and Nypro.
Featured Companies