Phileas airborne disinfection line expanded with new models
Six different sized units now available with a scalable technology to suit a wide range of environments
As all Phileas units are electrically powered they do not need compressed air to operate
The manufacturer of the Phileas Airborne Disinfection Systems has now launched two further models to enhance its range of equipment for the production of dry fog based hydrogen peroxide disinfection systems. Both new models use the same patented spinning disc technology as the existing models and work with its non-toxic, easy-to-use, highly effective biocides, APASAFE and O2SAFE, the company says.
As all Phileas units are electrically powered they do not need compressed air to operate and do not suffer from the nozzle blockage common with other systems.
The new Phileas 50 D unit is designed to disinfect up to 150m3 of room volume in a single operation, whilst the Phileas 100 – which uses two spinning disc heads – can disinfect up to 500m3. A typical disinfection cycle for both machines is less than three hours from start to finish and can routinely achieve 6-log disinfection levels including the de-activation of bacterial spores such as G. stearothermophilus.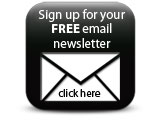 These new units complement the existing range of units, from the Phileas 20D (0.25m3 to 40m3) right up to the Phileas 500 which is capable of disinfecting 1,500m3 of complex room volumes in a single operation. This gives the user of a choice of six different sized units with a scalable technology to suit their environment.
Featured Companies