Penn Pharma wins ISPE Facility of the Year Award
In the Facility Integration category for its solid dose contained manufacturing project in South Wales
Penn Pharma takes the Facility Integration award in the ISPE Facility of the Year Awards
UK contract pharmaceutical manufacturer Penn Pharma won the Facility Integration category in the 2014 ISPE Facility of the Year Awards (FOYA) for its oral solid dose contained manufacturing project in Tredegar, South Wales.
The Facility Integration award recognises excellence in conceptual planning, good design practices, excellent processing outcomes and functional excellence. The global FOYA awards recognise innovation and creativity in manufacturing facilities serving the healthcare industry.
ISPE, the sponsor of the FOYA programme, said: 'The judging panel was impressed with Penn's quick and focused results in the creation of a new solid dose facility that could manufacture 1kg to 120kg batch sizes, using full containment with an ability to process multiple products at the same time.
'As the pharmaceutical industry is going for more targeted and niche medicines instead of blockbusters, flexible facilities are of critical importance to the pharmaceutical industry.'
Penn Pharma officially opened its contained manufacturing facility in September 2013 and has since seen the facility draw in clients from around the world.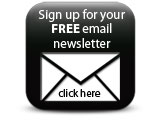 Penn Pharma's Chief Executive Richard Yarwood said: 'We are very proud of our new facility which showcases state-of-the-art technology and manufacturing processes. For it to be given this Facility of the Year category award is true recognition of the innovation, dedication and technical expertise that has led to its success.'
Companies