Pass-through desiccator chambers
Humidity sensitive samples and supplies can now be stored at the correct humidity in a pass-through chamber
US manufacturer of standard and custom cleanroom and laboratory equipment, Terra Universal, makes Pass-Through Desiccators in plastic or stainless steel to comply with ISO cleanliness requirements.
The static-dissipative PVC doors are transparent to keep visibility of the stored items and the opposite controlled room. Labs can either regularly purge the cabinets with nitrogen, or install an automated control system that monitors and maintains relative-humidity set-points.
Many cleanrooms use pass-throughs to transfer supplies between rooms of varying pressure. The manufacturer says these chambers can save time and money compared to having personnel exit and enter controlled rooms, which requires donning and doffing cleanroom garb.
The desiccators are built with an internal plenum, making process gas distribution uniform and efficient. To help organise samples, the desiccator chambers come with electropolished stainless steel racks; one adjustable perforated shelf is included with each cabinet, and more solid or perforated steel shelves are available to order.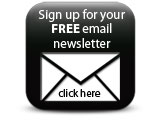 The perforations reduce surface area where particles may collect and also promote consistent nitrogen flow. Doors are gasketed to create tight door seals and SDPVC is used for the door panels to reduce the threat of electro-static discharge (common in dry storage scenarios).
Companies