PSL supplies filter dryers to Cipla of India
From small to large-scale production of highly potent APIs
PSL 0.6m² filter dryer for Cipla
PSL has been working with Indian drug producer Cipla on a suite of contained filtration and drying solutions for its new oncology plant in Bangalore.

The new plant will include several production lines, with PSL providing a range of filter dryers from small to large-scale production of highly potent APIs, with contained discharge to achieve a guaranteed OEL<1μg/m3 during the sampling period.

PSL's technology aims to reduce time-to-market and facilitates commercialisation of pharmaceutical compounds, especially drugs that require HAPIs during formulation.

The commercial application of a technology developed during early stages requires scalability of the equipment used throughout the whole process.

PSL's engineering department works closely with process experts to provide reliable, scalable and repeatable production of high quality contained filtration and drying systems, up to commercial stages.


View of the Maxi Lab GFD inside GFD Isolator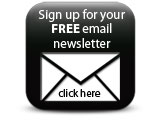 The contained filtration and drying suite provided to Cipla consists of four filter dryers including PSL's new GFD Isolator, which incorporates a 0.05m2 Maxi Lab glass filter dryer for small-scale contained production.

The other three filter dryers comprise 0.125m2, 0.3m2, and 0.6m2 Agitated Nutsche Filter Dryers (ANFDs) with high containment discharge.


Featured Companies