PSL requires a Service Engineer to join its award-winning team
PSL is an award winning international manufacturer providing quality innovative technology and process systems to the pharmaceutical, biopharmaceutical, chemical and laboratory industries since 1989
PSL is an award winning international manufacturer providing quality innovative technology and process systems to the pharmaceutical, biopharmaceutical, chemical and laboratory industries since 1989.
Job Description:
The role sits within the company's Serve department, this is a dedicated customer and product care team offering various service options and equipment spares to the companies client base. The successful candidate will report directly to the Serve Team Manager, work alongside service engineers and customer service experts to provide our clients with an excellent after sales service.
Major Accountabilities
Ensure that all duties undertaken are compliant with the requirements of the companies Environmental Health & safety Policy and ISO9001:2008 Quality Management System
Attend customers facilities as and when required to perform preventative maintenance
Attend customer's facilities as required to perform commissioning to validate that the machinery has been installed correctly and functioning as per its specified parameters
Attend customer's facilities as and when required to complete breakdown and general maintenance on machinery
Attend customer's facilities to perform Installation Qualification's (IQ) & Operational Qualification's (OQ)
Non Essential Job Functions
To assist the assembly team, as needed during busy periods and when not travelling to client sites
To assist with the inspection, testing and assembly of PSL Serves spare parts
To assist with any PSL Serve software requirements
Qualifications and Experience
The successful candidate will have a degree in electrical engineering, knowledge of mechanical engineering, knowledge of Siemens HMI/PLCs (Siemens 7 & RS logic), have a familiarity with CAD software and have a high level of IT literacy particularly in Microsoft Office. Be able to deliver a high level of customer care and develop long standing customer relationships.
An additional language in either French or German is desirable but not essential.
See pdf of job advert here.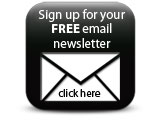 Please direct all CVs with a covering letter to Paul Kilfoyle, Service Manager. careers@powdersystems.com Powder Systems Limited (PSL), Estuary Business Park, Liverpool L24 8RG, UK
Featured Companies