PSL hosts Nano Containment Summit
The keynote speaker will be Dr Brian Ward, the former Eli Lilly containment expert
This year PSL will host the 2015 International Summit on Nanogram Containment at its facility in Liverpool, UK.
Taking place on Thursday 29 October 2015, the keynote speaker will be Dr Brian Ward, the former Eli Lilly containment expert.
Delegates from international pharmaceutical groups will learn about new technologies and how to optimise their manufacturing processes, from R&D to large scale production. The event will include keynote speakers, technology updates, Q&As with process engineers and a factory tour where delegates will be able to see the development process of an isolator.
Please email marketing@powdersystems.com to register your interest and receive your delegate pack. This is an exclusive industry event for process experts.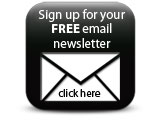 There are more details about the summit here.
Featured Companies