PPD broadens central lab services in infectious diseases
Now offers a full range of microbiology testing services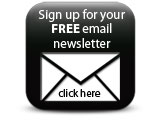 Pharmaceutical Development (PPD), a global contract research organisation (CRO) headquartered in the US, has expanded its laboratory testing services in infectious diseases.

The Wilmington, NC, US-headquartered CRO is now able to offer a full range of microbiology testing services, including bacteriology, mycobacteriology and testing of microbioterrorism pathogens at its central laboratories in the US, Belgium, Singapore and China.

The laboratory also provides virology testing, including real-time polymerase chain reaction, viral load, genotyping and single nucleotide polymorphism analysis. It is able to culture, quantitate, identify and determine antibiotic susceptibility and resistance for aerobic and anaerobic organisms. PPD is already running studies for staphylococcal and yeast infections and for the identification and quantification of microbiota.

'Strengthening our microbiology capabilities demonstrates PPD's commitment to deliver a full range of high quality global central laboratory services and builds on our fully integrated clinical research and development expertise across all areas of infectious diseases,' said Elena Logan, senior vice president of global central labs for PPD.


Companies