Nitritex enters a new era of aseptic donning
The BioClean-D Drop-Down garment is quick and easy to put on
The BioClean-D Drop-Down garment is a new single-use coverall
Nitritex has added the BioClean-D Drop-Down Garment – a revolutionary new single-use coverall – to its portfolio, which makes aseptic donning quick and easy.
The firm says its unique drop-down design and a removable tab system make it the world's first single-use cleanroom garment that can be donned with virtually no cross contamination.
Suitable for ISO Class 4, and GMP Grade A environments, the patent-protected single-use coverall is manufactured from durable low-linting CleanTough antistatic material and provides excellent comfort for the wearer. Its easy 'over the head' design allows the garment to simply use gravity to drop-down over the operator's body. Using the strategically placed removable tabs and unique zipper positioning, the operator can zip the coverall up and around with one fluid movement. This technique is easy and can be completed in 30 seconds, knocking 30% off the standard coverall donning time, resulting in reduced operator changing times and increased productivity.
The garment is available in a range of sizes from X-Small to XXX-Large, to give a good fit for all.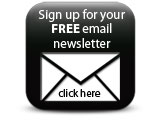 It is possible to see how the new Drop-down Garment is outstanding in its sterile field by watching the coverall contamination comparison video below.
Also see how easy it is to don the new BioClean-D Drop-down garment and how no cross-contamination occurs during donning.
Featured Companies