New sterile wiper line for cleanrooms
Kimberly-Clark Professional has introduced a complete line of dry, pre-saturated and sterile wipers for all cleanroom environments.
The new Kimtech Pure CL3 product line now includes both dry and sterile wipers that can be used for the most critical surface wiping tasks in ISO Class 3 or higher cleanroom environments.
The dry wipers are 100% continuous filament double-knit polyester and, in independent testing, achieved more than 25% better surface wipe drying than a leading competitive brand. They absorb liquids on contact while still delivering the low particle and extractable levels expected from polyester wipers.
Both solvent- and abrasion-resistant, the dry wipers have four laser-sealed edges to minimise particle generation, are cleanroom laundered in water filtered to 0.2mm to minimise the potential for ion contamination, and are double-bagged to maintain cleanliness.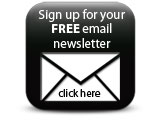 They are also compliant with AAMI Guidelines, gamma irradiated to a 10-6 Sterility Assurance Level.
Featured Companies