New static control feature for cleanroom humidifier
Design and Build | Food | Hi Tech Manufacturing | Pharmaceuticals
The feature comes with the functions to meet any data logging audit or certification requirements
Smart Fog has enhanced its cleanroom humidifier with a wide range of control and data logging accessories. Cleanrooms and manufacturing facilities require data logging in order to maintain a record for customer audit, certification and quality control. The first priority in logging the correct data is to maintain the required levels in the cleanrooms.
"Recently we have seen a growing demand for accurate and flexible humidification data logging," said Ido Goldstein, director at Smart Fog.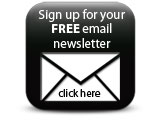 Engineered to eliminate the humidity fluctuations, Smart Fog ES100 cleanroom humidifiers provide precise relative humidity with no wet spots. Smart fog de-correlation technology and control algorithms provide highly accurate and uniform readings throughout the targeted area even in high air exchange environments.
For cleanrooms, labs and manufacturing, data logging is the key for maintaining accurate records of production parameters and maintaining the correct environment 24/7. From build-in display graphs, memory chips to network or PC software, Smart Fog offers a wide range of data logging options to meet the requirements of the process and facility.
Smart Fog PCS or PC Connection Software is standalone desktop software, which requires no installation. The low resources and flexible software package allow monitoring and control of any Smart Fog CPLC controller via Ethernet or RS485/RS232 communication.
All Smart Fog CPLC10 controllers have a build-in memory bank providing data validation and ensuring the most reliable and accurate data logging in any specified intervals. With simultaneous multi-location data collection capabilities, the data can be collected from unlimited zones, and multiple facilities then stored in a central server in the preferred format for easy access to the data 24/7.
"With all the new capabilities Smart Fog still maintains the shortest lead time in the industry," said Goldstein, adding. "Smart Fog manufactures all its cleanroom humidifiers in the US."
Companies