New gasket and braided hose range from BioPure
Product additions to the BioPure range from Watson Marlow Fluid Technology sets the new standard for confident fluid path validation
BioPure has designed a range of high purity platinum cured silicone gaskets and platinum cured silicone braided hoses, adding to its extensive range of fluid path components.
Leading the market with the highest level of validation available and extractable data inline with BPOG guidelines, this technology is designed to meet the exacting requirements of biotechnology and pharmaceutical single use applications; enabling users to simplify and expedite validation procedures.
Silicone gaskets
BioPure high purity platinum cured silicone gaskets are designed for bioprocessing applications where fluid path connections are needed.
Each is precisely engineered to achieve a smooth bore, contamination free fluid path under clamping compression. They are designed in accordance with ASME-BPE standards and manufactured and packed in a ISO14644 Class 7 cleanroom.
Zoë Craik, Senior Product Manager for Fluid Paths at WMFTG, said: "When we engaged with customers at the design stage, they emphasised the need for solutions that simplify production operations, lower cGMP manufacturing costs and reduce process validation.
"With laser etched LOT numbering on every part, these gaskets include post-sterilised validation to current USP, EP and FDA standards and extractable data is documented in line with BPOG guidelines."
The gaskets are available in 10 size options from ½" to 8" unflanged and in eight flanged size options from 1" to 8". A perfect match with BioPure's existing range of connectors and clamps, BioPure platinum cured silicone gaskets allow end users and OEMs to connect their single use fluid paths with confidence.
Silicone braided hose
Also available is the BioPure platinum cured silicone braided hose, another precision engineered product further aligning the company's biotechnology and pharmaceutical fluid path offer.
These single and double braided flexible hoses are designed for high pressure applications.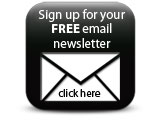 The hoses offer excellent bend radius, while a continuously extruded silicone bore assures the integrity of the contacting fluid. The new hoses are also able to withstand repeated autoclave and sterilisation processes.
Companies