New contamination-free weigh modules offer quick installation into production line
Mettler Toledo's MultiMount weigh modules are helping manufacturers in pharma, food and other industries obtain the hygiene, convenience and accuracy they require
Mettler Toledo's MultiMount weigh module
Mettler Toledo has launched new, fully-certified hygienic SWB805 MultiMount weigh modules, designed according to European Hygienic Engineering & Design Group (EHEDG) guidelines and certified by National Sanitation Foundation (NSF).
As fully integrated weighing solutions, SWB805 MultiMount weigh modules reduce contamination risk and comply with hygienic standards while increasing processing efficiency in industrial settings.
Protective bellows do not need to be opened for installation, which further reduces contamination risk. A mirror surface-polish also dramatically reduces opportunities for bacterial contamination, as does the fact that weigh modules are fully self-draining to avoid standing water.
Mettler says the SWB805 MultiMount weigh modules are also extremely versatile. They are offered in a wide range of capacities from 110 kilograms up to 4,400 kilograms, making them appropriate for a wide variety of applications.
They also offer solid weighing performance at nearly any orientation. That makes them exceptionally easy to integrate into your equipment.
Hardware is available in 304 or 316 stainless steel for durability, and stainless steel load cells are rated IP68/IP69k for excellent ingress protection. OIML, NTEP, ATEX and FM approvals are all standard to ensure these modules meet the most stringent regulatory and processing requirements.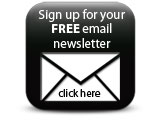 To further expand their versatility, SWB805 MultiMount modules can be used with mixer tanks through addition of stabilisation accessories that do not compromise the modules' hygienic nature. Adding NSF-certified junction boxes and sealing accessories designed under EHEDG guidelines further facilitates easy installation and clean operations.
Companies